MV SANTA MONICA 14 m SURVEY VESSEL
Locatech Services Sarl has developed light solutions for precise analogue shallow water survey (up to 1oom water depth) and Coastal studies.
The vessel is designed for inshore and high sea operation and can sail from its port of call to any port within the Gulf of Guinea.
The vessel can accommodate 4(four) surveyors and 4 crew member for 4(four) or S(five) consecutive days for offshore operations.
MV Santa Monica has 3.Sm x 2.3m retrievable and launchable platform that makes it ideal for:
Oceanographic sampling
Core sampling in shallow water area from 0 to 20m depth
Deployment of towed sensors
The vessel can also be anchored and this allows deployment of divers.
There is provision of an A-frame for lifting and launching of heavy towed sensors.
With 3.70m x 3.10m acquisition room 3 to 4 online acquisition engineers can work easily.
The working space contains 2 computers and recorders racks and 2 work bench port and starboard side of the acquisition room.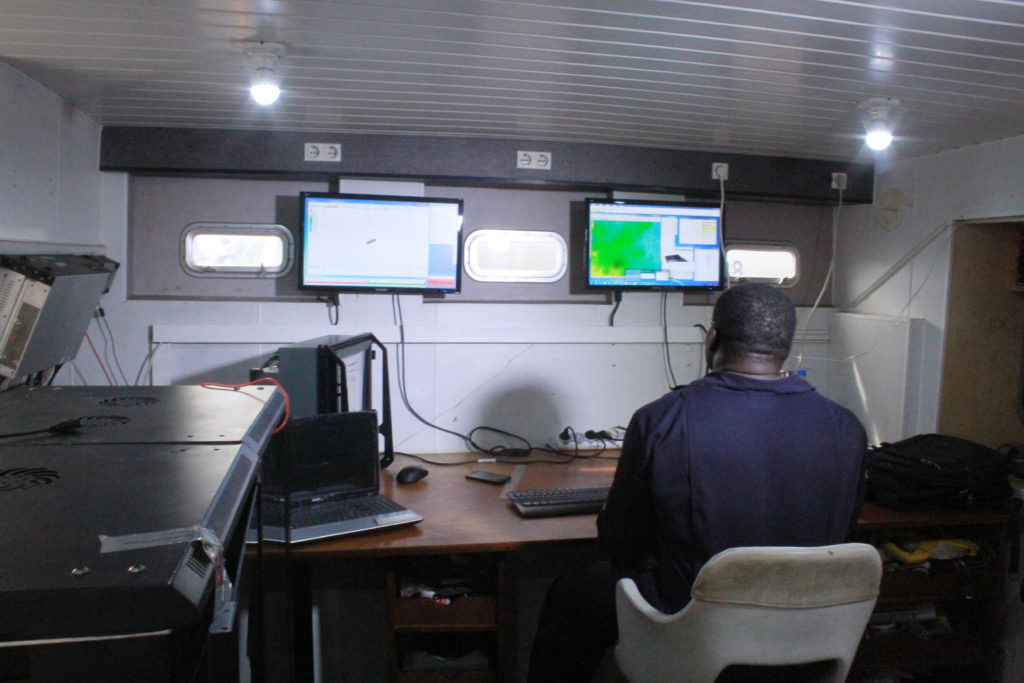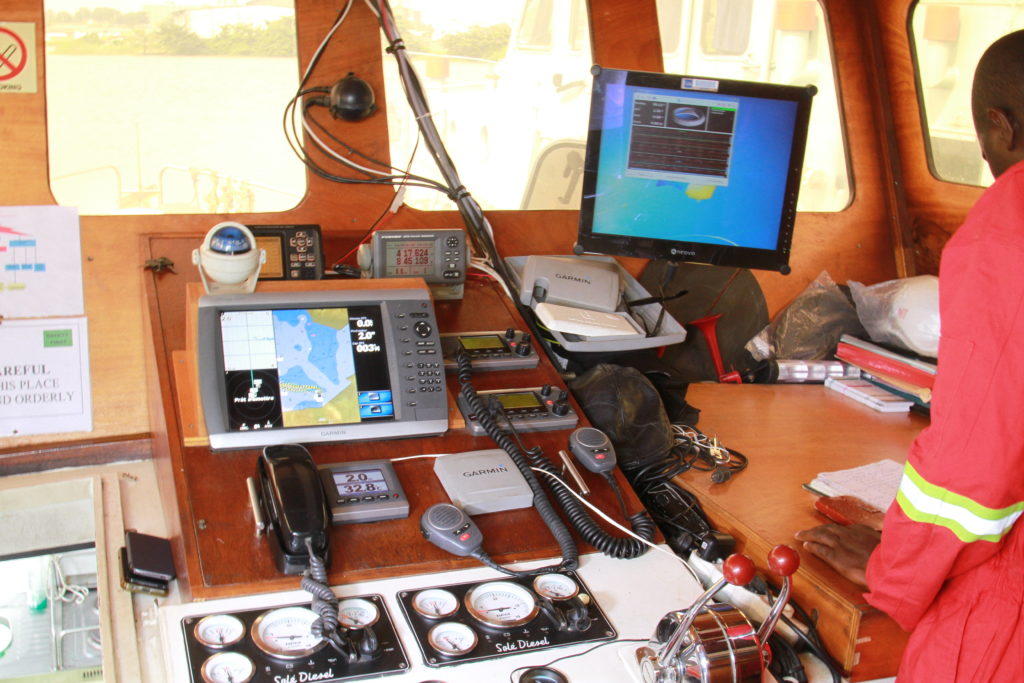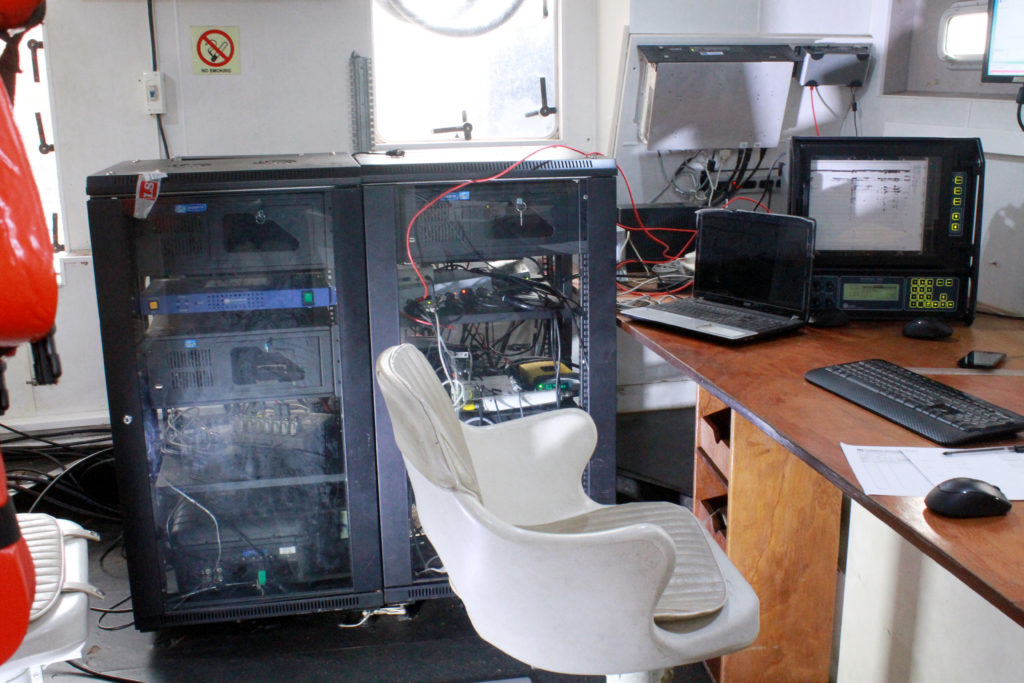 Length: 14m
Engines: 2 x Sole Mitsubishi Diesel 69.9kw 2500rpm each
Draft: 1.60m
Max speed: 10 knots
Bearn: 4m
Displacement: 18 t
Construction: steel material Minimum Troll speed: 3knots
The vessel can be hired for daily use or for long term contract which makes it flexible in term of pricing. There is minimum mobilization time as equipment are permanently mobilized on board. The fuel and oil consumption are drastically low.
Pre-Engineering surveys
Pre-and Post-dredge bathymetry
Seismic survey
Channel bathymetry
Higher resolution description of existing infrastructures
DAM CONSTRUCTION & REPAIRS
Pipe & Cable route survey
TOP monitoring

LBL array deployment & calibration

Launching and recovering of beacon
Real time spot information
Pre-engineering – Pre-lay – Post-lay surveys
Site investigation

Dredging assistance

Pre-dredge – post-dredge – contrai bathymetry
Archaeological Survey
Sand search project
Defence and security
Marine research
Permanently equipped with the following sensors
SCW-7 Multipurpose electrical winch with 300m cable
Surface positioning: RTK – DGPS – Conventional Gyro – GPS Gyro
Pole mounted equipment: MBES – SBES – Portable SBP – USBL
Towed sensors: MAG – SSS – SBP.