Locatech Services Sarl provides offshore geophysical and geotechnical services to oil and gas operators. We achieve this through streamlining our multi-disciplinary expertise which provides clients with ongoing support throughout the lifetime of their project in both offshore and nearshore environments, from offshore platform and subsea installation support to inshore pipeline inspections.
Our service comprises but is not limited to the following activities:
Pre-Engineering surveys and conceptual design:
Geophysical and geotechnical Gas/Oil pipeline route and platform site surveys

Geo-hazard seismic assessments

High resolution swathe bathymetry survey
Positioning services:
Offshore installations & inspections

ROV positioning

Rig Moves

Touchdown Monitoring

Vessel tracking & management

Pipeline and cable installation/repairs

Surveying and Mapping Services
Dimensional control of subsea structures
Locatech Services Sarl offers dimensional control and monitoring services, utilizing proven engineering survey techniques and modern survey equipment both onshore and offshore. Dimensional control applications services includes:
3D critical dimension and angles

Construction assistance, Quality control

Photogrammetry

3D laser scanner

Discrete measurement and 3D point cloud
Subsea Installation Survey Support
Locatech Services sarl owns a range of acoustic tracking and measurement equipment that can be seamlessly integrated into the barge or installation vessel's survey systems.
Combined together, Ultra Short Baseline (USBL) and Long Baseline (LBL) equipment provide a high accuracy solution for subsea positioning including ROV operations, diver-less metrology and spool piece design.
Pipe Line route survey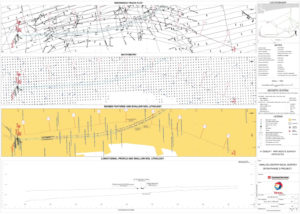 Rig positioning (barge)
Debris Survey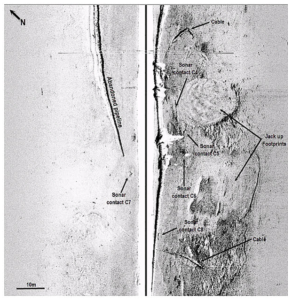 Pre-engineering Survey
Subsea structure inspection
Pipe laying