Ceremony for the presentation of work honor medals by His Excellency the Governor of the Littoral Region on Friday, October 29, 2021
African Order for SIG France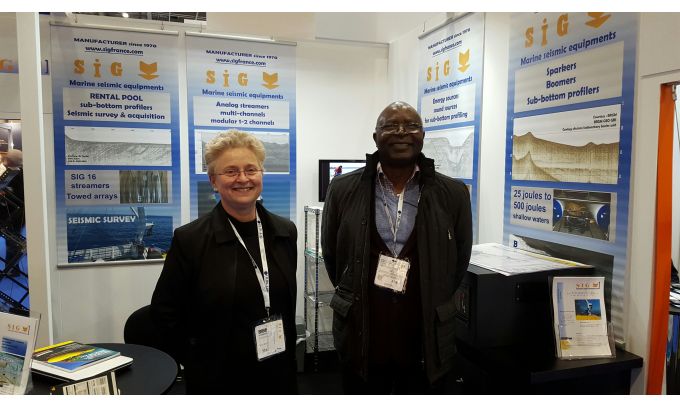 Christian Assouke placing the order during OI 2016.
Christian Assouke, from Locatech Services in Cameroon, is placing the order for a new SIG Pulse S1 sparker/boomer system. Locatech is working off the coasts of Western Africa, for platform positioning, pipe routes, and is constantly investing into new equipment in order to be in a good position to reply to the tenders without having the hassle to get the equipments coming over and delays in transit and customs.
Locatech has been renting the SIG energy sources from the former Mille generation and has come to OI 2016 to see the new series of SIG Pulse, with the new high voltage technology inside. No more big generator needed is an important argument.